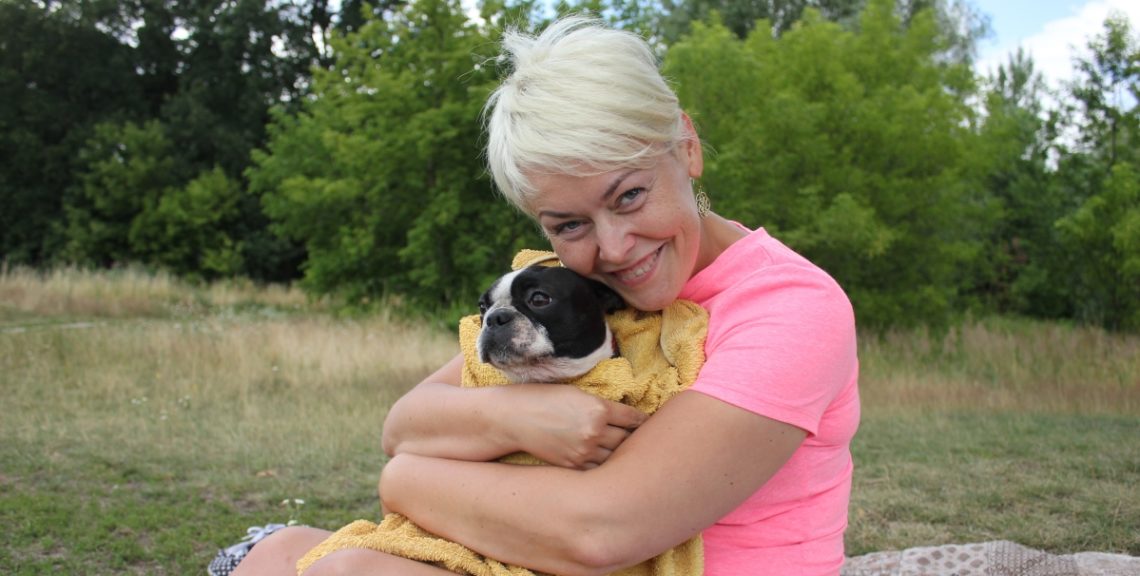 Malzie Bostons, that's me – Nadine, my two grannies Jamajka and Julka, my two adults Josi and Brownie and the youngest Boris. We are based in Berlin/Germany and in the beautiful Poland. My Boston Terriers are primarily family members, fully integrated into my daily life and with a job in home office, we spend time together around the clock. The foundation for my breeding laid Boston, my first Boston Terrier who moved in 2009 to me. With him I started to go to dog shows… we travelled around the world for it and won together a lot of titles which does not mean so much to me anymore nowadays and later he became the father of my first litter. The love I feel for him is very special until today and he will be unforgettable for always.
I don't breed much, very selectively and according to the guidelines of the FCI – the World Canine Organisation, of which organizations, such as the VDH, belong to. Priority for me is a typeful and healthy foundation. Therefore, all dogs in my kennel are tested at least on:
Patella luxation
Juvenile cataract
Hereditary eye diseases (CERF)
Spine x-ray and
Heart.
I am striving for a healthy breeding and type as close as possible to the breed standard to keep the Boston Terrier in temper and appearance like the breed standard describes because all these attributes make the Boston Terrier an incomparable companion.