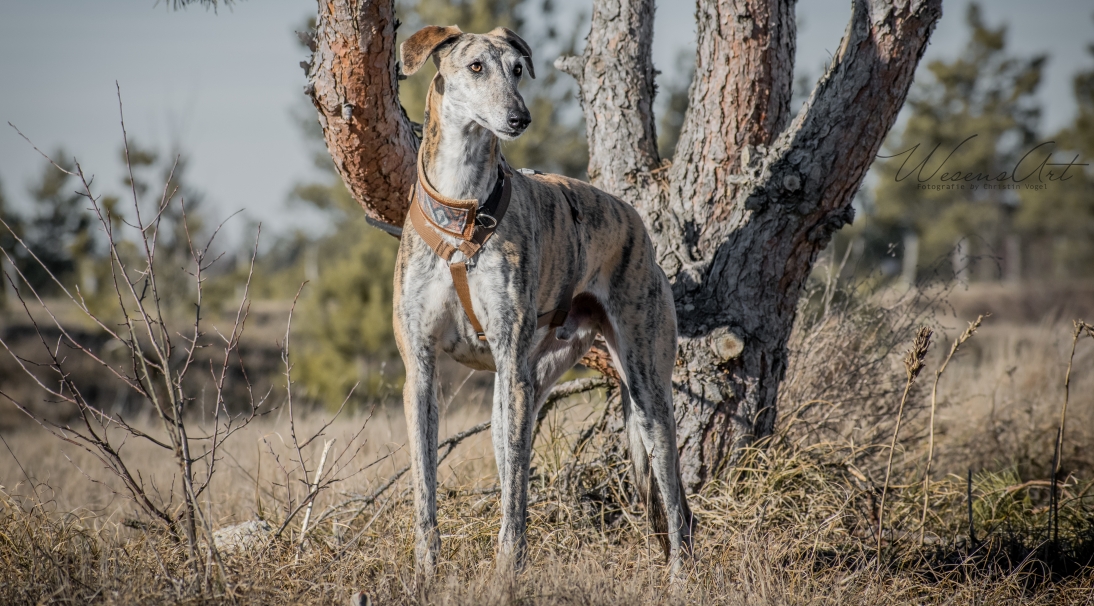 FAR FROM FEAR E.V.
For a long time, I was thinking about actively to support the animal welfare and that's why I applied to be a foster home at the association Far From Fear e.V.. This association stands up for the protection of greyhounds, especially the Galgo Espanol from Spain and has made it their mission to find families in Germany for these great dogs and to give them a species-appropriate life "Far from Fear".
After a personal meeting and the review of our home, it was clear that a foster Galgo will move in and the time of waiting began because unfortunately it is not so easy to organize and manage the transports of the dogs from Spain to their new foster families. In February 2019 Manni moved in at our home and will stay with us until his people have found. More about this awesome soul dog you can read here: http://www.zona-de-galgos.de/manzano-fbm/
Huge thanks to Christin from WesensArt Fotografie and Jenny von Fotos mit Fell by J.S. for these amazing pictures.